Hofbräuhaus Chicago Celebrates Oktoberfest
Oktoberfest returns to Hofbräuhaus Chicago, September 13 – October 31. Known as one of the most authentic celebrations in the area, guests can enjoy a variety of festivities including nightly Bavarian entertainment, freshly brewed "Oktoberfestbier" inspired by the original Hofbräuhaus in Munich, daily food specials served by Dirndl-clad waitresses, celebrity keg tapping ceremonies and more.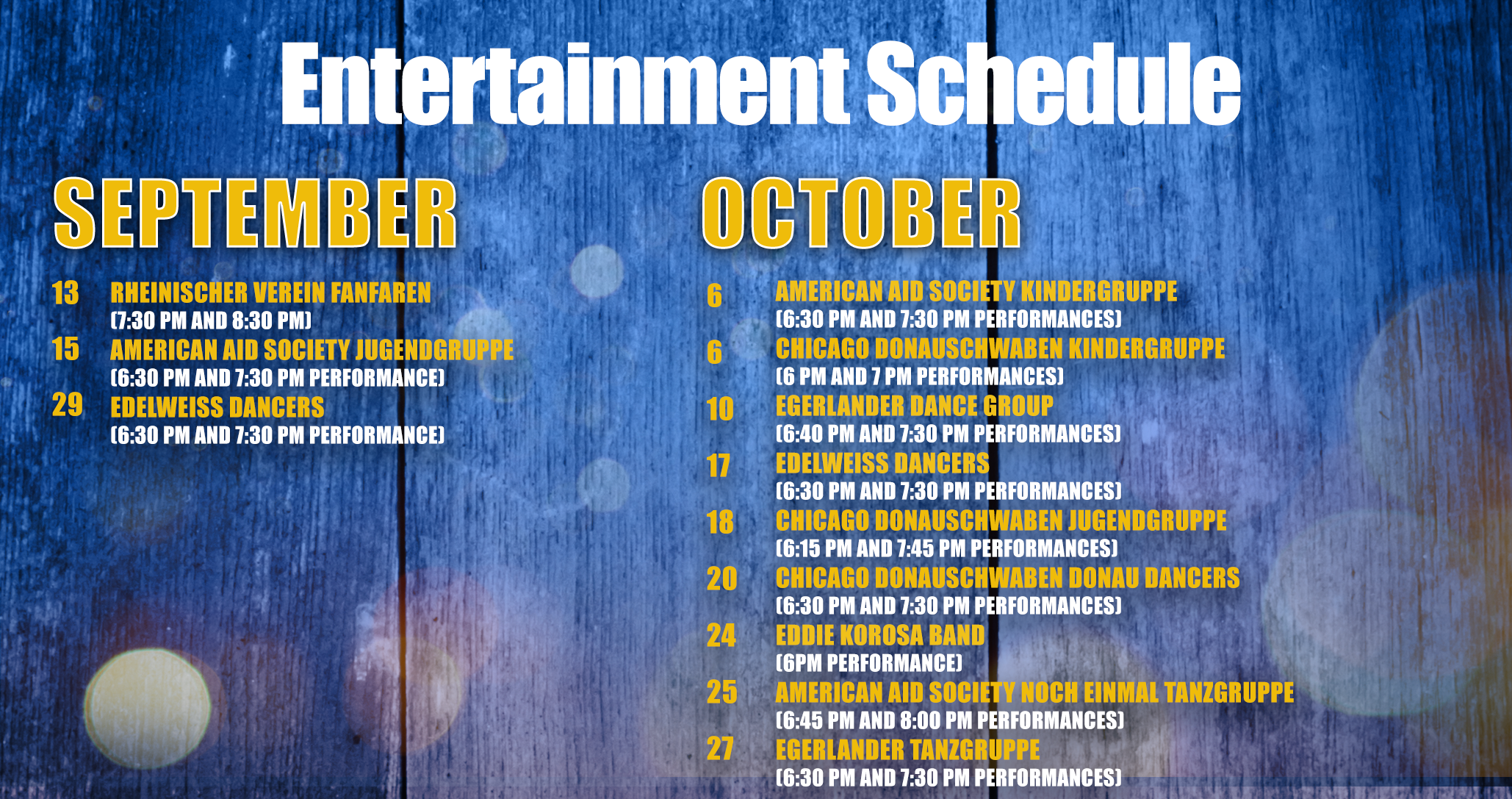 With a savory variety of schnitzels, sausages and other German dishes on the menu year-round, Hofbräuhaus Chicago will offer daily Oktoberfest food specials Monday through Friday from 4 pm to close and Saturdays and Sundays from 11 am to close.

To pair with its menu of flavorful Oktoberfest food specials, Hofbräuhaus Chicago will once again serve its seasonal Oktoberfestbier during the annual celebration. This special beer is brewed at Hofbräuhaus Chicago's onsite microbrewery using the same method used for centuries at the original Hofbräuhaus in Munich, Germany. Hofbrauhaus Chicago is the only location outside of Munich that brews Oktoberfestbier onsite. The brewing of all beers is led by a brewmaster who is trained in the 400-year-old recipes and techniques needed to produce Hofbräuhaus Chicago's beer.
Celebrity Keg Tappers
Sept. 13: 97.1 The Drive's, Sherman & Tingle
Sept. 20: Chicago Sports Night - Chicago Wolves mascot, Skates; Chicago Dogs Mascot "Squeeze" and Pitcher Rich Mascheri; Chicago Bandits shortstop Abby Ramirez
Sept. 27: Chicago radio legend, Eddie Volkman
Oct 4: WGN Morning News' Mike Toomey
Oct 11: Chicago Harley Davidson General Manager, Bill Koester
Oct 18: WGN Reporter and CLTV Sports Feed Host, Josh Frydman
Oct 25: Rosemont Mayor Brad Stephens; Schiller Park Mayor Nick Caiafa; River Grove Village President David Guerin; Bensenville Mayor Frank DeSimone
BOOK YOUR RESERVATION
Call: 847-671-BREW (2739)
Book Online: OpenTable